Please register to access the webinar recording

Are We Working from Home or Living at Work?
With the fundamental changes that COVID-19 has brought, how can we maintain balance now that our professional and home lives have been so intimately integrated? Some may find it harder to disconnect from their jobs, with implications that go beyond work performance.

Allvue's latest webinar, Women in Alternatives: Are We Working from Home or Living at Work?, hosted by Jennifer Prosek, Managing Partner at Prosek Partners, along with panelists Jessica Baron, COO at SVB Capital; Christine Pastore, Managing Director, Capital & Partner Solutions at Vista Equity Partners; and Courtney Powell, COO at 500 Startups, explores the implications of our "new normal".
To learn more about our panelists, please see their bios below.
Our Panelists & Moderator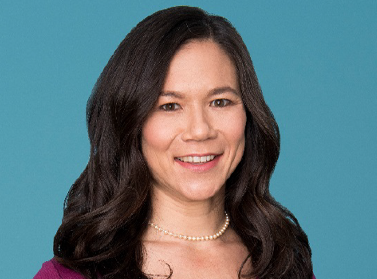 Jessica Baron
Chief Operating Officer | SVB Capital
Jessica Baron is the Chief Operating Officer at SVB Capital responsible for managing business and finance processes, overseeing compliance and risk functions, and implementing and sponsoring new initiatives.
Prior to SVB, Jessica was the Chief Financial Officer and Chief Compliance Officer at Cordillera Investment Partners. Prior to Cordillera, Jessica was the Chief Financial Officer at Hercules Capital (NYSE:HTGC), where she was responsible for leading the treasury, finance, and accounting organization, and partook in investor relations and investment committee duties. Prior to Hercules Capital, she was a Finance Business Manager at Cisco Systems responsible for managing quarterly service contract negotiations and designing and integrating quarterly savings reporting processes.

Jessica began her career at PricewaterhouseCoopers, where she worked in Audit and Consulting Financial Advisory Services.

Jessica graduated from Stanford University with a B.A. in Human Biology and an M.A. in Sociology, and received an MBA from the University of California, Berkeley Haas School of Business. Jessica is a registered Certified Public Accountant (CPA) in California, and currently lives in Menlo Park.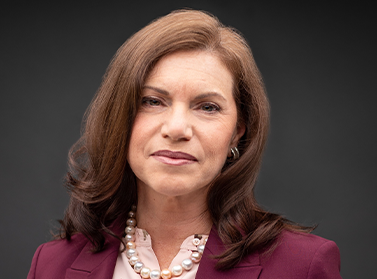 Christine Pastore
Managing Director, Capital & Partner Solutions | Vista Equity Partners
Christine Pastore joined Vista Equity Partners in March 2013. Ms. Pastore leads Vista's Capital & Partner Solutions efforts and is responsible for large, strategic relationships across the Vista platform.
Prior to joining Vista, Ms. Pastore spent over seven years as the Co-Head of Alternative Investments and Head of Private Equity for the New Jersey Division of Investment (NJDOI), a pension plan with over $70 billion in assets. While at NJDOI, she was responsible for directing the alternative investments program, valued at over $16 billion. In her last two years as the Co-Head of Alternatives, Ms. Pastore created one of the largest opportunistic strategic separate accounts within the public pension plan community. During her first five years, Ms. Pastore built New Jersey's newly created private equity program, where she was responsible for devising the annual investment plan, sourcing, due-diligence, contract negotiations and monitoring of the portfolio. Ms. Pastore served on more than 25 advisory boards while at NJDOI. Prior to that, Ms. Pastore served for over 15 years as a legislative staff member, and in her last role, held the post of Deputy Budget Director for the New Jersey General Assembly.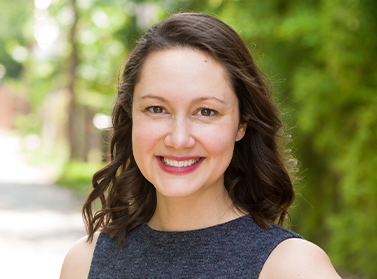 Courtney Powell
Chief Operating Officer | 500 Startups
Courtney is tasked with helping venture capital firm 500 Startups scale globally and explore new opportunities across both new and existing markets. She is responsible for driving day-to-day operations across the team to pursue 500's mission of uplifting people and economies through entrepreneurship.

Her ties to 500 Startups go back to 2012, when she founded PublikDemand, a member of Batch 4 in 500's Seed Accelerator. She went on to become CEO of Agent Pronto, one of the largest real estate agent referral services in North America, which was ultimately acquired by Fidelity National Title Group.

Most recently, Courtney was the Head of Corporate Development at Keller Williams, the largest real estate franchise in the world. During her tenure, she established the company's first corporate innovation program, and worked with Keller Capital to invest and acquire tech companies in the real estate space.

Courtney received the Twilio Doer Award in 2013, was named to the Forbes Top 30 Under 30 CEOs in 2014, and became a Google Business Leader in 2015. She attended the University of Texas at Austin and studied French Language and Corporate Communication.

Outside of work, she serves as an Advisory Board Member for the SXSW International Interactive, Film and Music Festival and is a member of the Forbes Real Estate Council. Courtney loves being a mom to her four children, ages 2-18.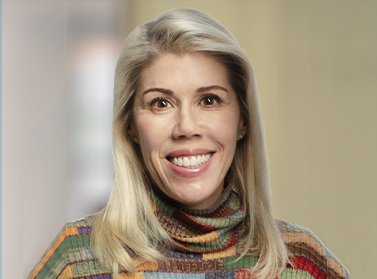 Jennifer Prosek
Founder & Managing Partner | Prosek Partners
Jennifer Prosek is Founder of Prosek Partners and currently serves as the firm's Managing Partner. Prosek Partners is a leading international financial communications and marketing consultancy with offices in New York, London, Boston, Los Angeles, and Connecticut.

With a team of highly-experienced professionals, Prosek Partners offers a wide range of services, including media relations, financial communications, marketing & digital, investor relations, and issues management. The firm has received many accolades, in the US and abroad, including named Corporate Agency of the Year by The Holmes Report, listed as an Inc. 5000 Fastest Growing Company for the past nine years, and was ranked among the 50 most powerful firms in NY by The New York Observer in 2018 and 2019.

This success can be attributed in large part to Prosek's ability to develop, motivate, and position their employees to be more entrepreneurial and owner-like. This approach to leadership is the premise of Jennifer's first book "Army of Entrepreneurs: Create an Engaged and Empowered Workforce for Exceptional Business Growth." This philosophy and her success led to wide recognition. PRWeek has included her on their annual "Power 50" list and she was inducted into the Arthur W. Page Society, of which she currently sits on the Board. She is also on the Board of BritishAmerican Business.

Jennifer earned a BA in English Literature from Miami University and an MBA from Columbia University. She is a frequent speaker at events, both in the private sector and at universities. These include the United States Small Business and Entrepreneurship's annual conference, The National Collegiate Entrepreneurs' Organization's annual conference, the WE Inspire Summit, as well as events at Yale and Syracuse Universities.