Originally aired live: September 28, 2021
Duration: 61 minutes

For industry-leading fund administrators, the tasks of assembling a strong team and fostering a prosperous atmosphere are not just afterthoughts – they are essential components in delivering outstanding client service and creating an efficient and scalable business model.

But team building and employee retention are challenging undertakings for administrators even during normal times. The upheaval wrought by the COVID-19 pandemic and the now constantly shifting workplace dynamic has only exacerbated the issue.

How can fund administrators leverage technology and other strategies to create a team capable of delivering excellent client service and scalable processes?

Allvue's recent webinar, How to Create the Fund Admin Dream Team: Tech, tips, and tricks for building culture and strengthening teams amidst a changing workforce, will look to answer just that question.

Host Emily Salter, Director, Private Markets Advisory at Lionpoint Group was joined by panelists Albert Cilia, Managing Director - Malta at Trident Trust, Jay Maher, CEO, Americas at Mainstream Fund Services, and Mike Trinkaus, CEO and Co-Founder at 4Pines Fund Services. They discussed, among other topics:
Which tactics they've found helpful in fighting employee attrition – and which have been more challenging
How to incentivize your team beyond simply salary and compensation
How to build a culture from scratch – and how to manage a pre-existing one
How to create margin without burning out your staff
Register now to access this on-demand recording
Our Panelists & Moderator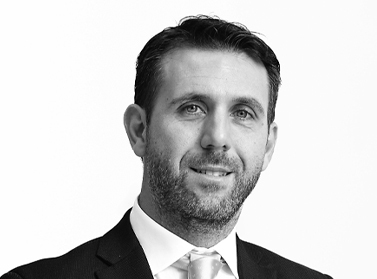 Albert Cilia
Managing Director - Malta | Trident Trust
Albert leads Trident Trust's 70-strong Malta team of fund administration, corporate services and trust services professionals, which serves an international client base of asset managers, professional intermediaries, corporates and private clients. The office is one of Trident Trust's key global hubs for the provision of fund services. Albert has over 20 years of experience in the fiduciary, corporate services and asset management sectors. He is a Fellow of the Association of Chartered Certified Accountants.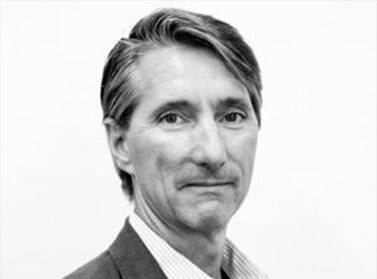 Jay Maher
Chief Executive Officer, Americas | Mainstream Fund Services
Jay is a recognized leader in private equity administration. Jay began his fund accounting career in 1993 for Merrill Lynch. He then became a pivotal team member in the growth of Geller Investment Partnership Services, a boutique private equity administrator. Jay went on to be a founding partner of Northport Partnership Services in 2004, providing specialized services to PE, VC, and RE Fund Managers. Jay and his partners gained significant traction in the market and partnered with SS&C to expand their offering.

Northport was acquired by SS&C Inc. in 2007 and Jay became the Global Head of Private Equity. Under Jay's leadership the business grew from $3 billion in Assets under Administration to $150 billion. Jay left SS&C in 2015 and has partnered with Mainstream to buildout his team's current offering, which is an evolution of Jay's success over the past 25 years. Jay has developed the industry's best workflow processes focused on technology. He has developed a deep pipeline of business feeders throughout his career, and works closely with the industry's best audit, consultant, and legal teams.

Jay earned an B.S. in Accounting from Rowan University.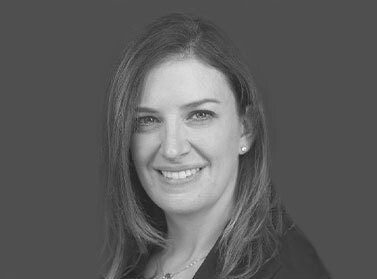 Emily Salter
Director Private Markets Advisory | Lionpoint
Emily has over 15 years of experience in the Private Markets industry. She began her career working with an accounting software firm and subsequently worked at JP Morgan, Blackstone and State Street leading implementations and onboarding engagements as well as providing oversight and guidance on specific technology initiatives that cross different asset classes.

As a Director of Private Markets at Lionpoint Group since 2016, Emily oversees business development and implementation for clients that have reached a critical inflection point and need to scale their fund accounting and operations functions. Emily partners with leading firms to design and implement the future state back office by leveraging technology and service providers to enhance processes, controls and reporting. She is the expert on private equity fund accounting solutions for clients and oversees a high-performing consulting team.

Emily earned a B.S. in Finance from the University of Rhode Island.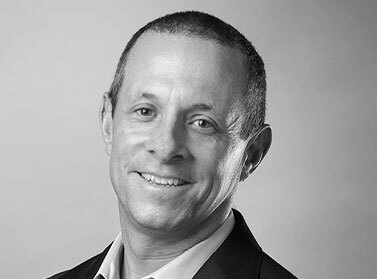 Michael Trinkaus
Chief Executive Officer & Co-Founder | 4Pines Fund Services
Mike brings two decades' experience to his role as CEO and founder of 4Pines. In 2013, Mike founded Carta Fund Services, a successful private capital fund administrator. Under Mike's guidance, Carta grew to over $50 billion in assets under administration. Carta was sold to Alter Domus, a large, international fund administrator, in 2017.

Previously, Mike was the Chief Financial Officer of Portfolio Advisors for eight years where he oversaw the firm's growth from $2 billion in assets under management to over $11 billion. During that substantial AUM growth, Mike ran all management company operations and all reporting aspects of the funds management business. In addition, he was a member of the firm's Investment Committee. Previously, Michael was a Director of Finance and Fund Accounting of Moore Capital's Japanese distressed debt joint venture and Controller at the Blackstone Group's private equity business. Michael started his career in private equity at Arthur Anderson in 1997, as a tax practitioner.

Mike holds an MBA from Fordham University.